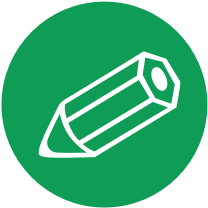 Choose an Add-On
Transcript

In this add-on, you'll play thunder and rain sounds in your story. This video will help you get started, but the actual coding will be up to you.

The starter project contained several uploaded thunder and rain sounds. To find these, click the stage and the sounds tab. To test these sounds, click them.

It'll be up to you to decide when and how to play these sounds.

If you want to loop a rain sound, consider using a "play sound rain until done" block and a forever loop. If you want to play thunder when the lightning strikes, consider which "play sound" block you would need, and where in the code you would need to put it. Now, it's your turn: 1) Click the stage, and the sound tab to discover the sounds available.

2) Find a way to program these sounds into your story.