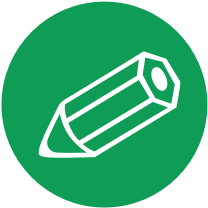 Choose an Add-On
Transcript

The personal narrative that you've created may only have one scene. In this challenge add-on: To do this, you'll need to add another backdrop to your program...

and use a "looks" block to program the change.

Once the backdrop changes, you'll need to use a "when backdrop changes event" to develop the plot for your second scene.

Think about the story you might want to tell in a second scene. What has already happened in your story, and what could possibly happen when it moves to another setting?