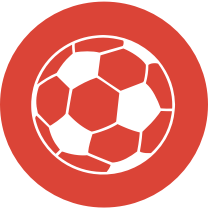 7. Wrap-up: Victory Celebration
Transcript

Congratulations on coding your first program in Google CS First Sports!

This is the wrap-up video.

It will wrap up this activity and preview the next club session.

Not only are you now a programmer, but you have completed the first step to building cool computer science stuff in Sports.

Be sure to click the "share" button so your family and friends can see your project.

Give the project a creative title then add instructions so others know how to use your creation.

In "notes and credits," you can thank your teammates or leaders.

Next activity, you'll make athletes perform while a sports commentator talks about the performance.

You will choose from one of the following sports: dance, cheerleading, karate, or basketball.

With the sign-in information you used today, you can access the CS First website and your Scratch projects from any computer that has an internet connection, anytime and any where.

Just go to cs-first.com or scratch.mit.edu and sign in.

Your Scratch projects will be saved under the "my stuff" folder.

Computer scientists support and learn from each other.

Once this video finishes playing, post a shout-out to a fellow club member on the G+ board.

Grab the sticky note at your computer, or ask your Host or Guru for one, and write some words of encouragement, like "Thanks for all the help today, Felicia," or "I really liked your project, Micah!"

This activity was a win.

As Wayne Gretzky, one of the best hockey players of all time said, "You miss 100% of the shots you don't take."

With an attitude like that, no wonder Gretzky was nicknamed "The Great One!"

Computer scientists like you aren't afraid to "take shots" - they work through tough problems and are unafraid to try again when they're wrong.

See you next time!