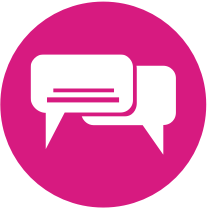 Choose an Add-On
Transcript

Congratulations on coding an awesome interactive style board.

Now, you get the chance to customize your project with add-ons.

This video will explain the add-ons you can choose from.

To get started, click on one of the add-on choices after you finish watching this video.

In the "Color Change" add-on, you'll learn how to program your style board to allow the user to change the colors of a category item.

In "Suggest Button," you'll program a feature that auto-suggests a costume for your style board.

"Descriptive Objects" shows you how to program your images on screen to give an overview or description when the mouse hovers over them.

Code a unique and unexpected action in "Surprise Features!"

In "Last Minute Costume Change," you will code your project to allow the user to make a last minute change to the style board.

Finally, in "Sprite Shares," program your style board to have a sprite appear on stage and talk about your program.

Have fun coding!

Have fun coding!