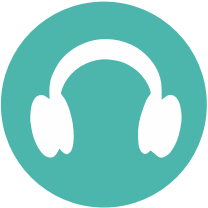 Choose an Add-On
Transcript

Congratulations on coding today's computer science project! The fun isn't over, though.

Computer scientists often continue to work on projects after the basic programming is in place, to make them more original and interesting. Now, you get the chance to do the same with add-ons. This screencast will explain the add-ons you can choose to customize your project..

Just like in the main screencasts for this project, watch the screencast first to learn how to build the add-on, then try programming it on your own. To get started, simply click on one of the add-on choices after you watch this screencast.

Make your spite spin in "Dizzy Sprite." Turn your sprite different colors in "Color Change." "Bounce Around" moves your sprite onto the screen, bounces, and then glides off the screen.

Animate your sprite so it looks like it's dancing in "Dance Fever."

Make your sprite grow and leave a magical trail before it disappears in "Make Some Magic."

In "Squeak," make your sprite appear, animate, then disappear.

Finally, in "Background Changer," make your music video look more realistic.

Before you start playing around with these add-ons, though, save a copy of your base project. Computer scientists often save copies of their projects before they tinker with them, to ensure that they can always return to a working version of their code. To save a copy, go to "file" and select "save as a copy."

Once you have done that, take some time to explore the add-ons that interest you. If you want to continue to create and explore after today's club is over, you can access Scratch and CS First from any computer that has access to the internet. Have fun creating, customizing, and making this project your own!