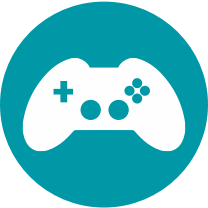 Choose an Add-On
Transcript

Congratulations on coding your project. Check out the add-ons for this activity. Choose any add ons that interest you and spend time making your project unique!

In "Time to Celebrate," you'll program a wild winning celebration.

Make the platforms change positions on the stage in "Moving Platforms."

In "Shrinking Platforms," create a platform that shrinks when the player stands on it In "Splash! You Lose," create a losing condition for the game.

Add music in your game with "Add Some Tunes." In "Bug Fix: Land on Your Feet… or Not," you'll program the sprite's feet to land on the platform.

Have fun creating and customizing your code.