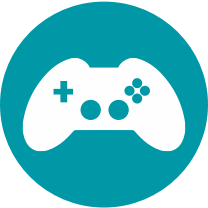 Choose an Add-On
Transcript

Congratulations on coding your project. Check out the add-ons for this activity.

Create a more challenging game in "Spinning obstacles" as you make one of the maze's lakes spin.

In "Overtaken," you'll create a obstacle that slowly grows throughout the game.

Change gameplay completely in "Revenge" by making the goal sprite chase the player.

In the two-part "Keeping Time" add-on, you'll create a timer to keep score for the game and create a way to store the fastest time.

Change the look of the maze or draw your own in "Redesign Your Maze."

Finally, add dialogue and a starting scene in "tell a story."

Have fun creating, customizing, and making this project your own!