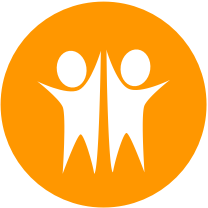 Choose an Add-On
Transcript

This video will show you how to add music to your project.

First, add sound to your project.

The sound will play in the background of your project, so click on the stage.

Next, click on the "sounds" tab, then "choose new sound from library."

This sound will play as a song in the background, looped over and over again, so click on "music loops."

To listen to the sounds, click the play button next to each.

When you find one you want to use in your project, click on it, then select ok.

Next, program the sound to play.

Click on the scripts tab.

From the "sounds" menu, drag out a "play sound until done" block.

From the dropdown, select the sound you chose.

Click on it to hear your sound play.

[music plays] The music needs to play more than once if it is going to play for your entire story.

From the "control" menu, place a "forever" loop around the "play sound until done" block.

Click on the code stack.

The sound plays, and when it's done, it plays again.

This will keep happening forever!

Great!

Finally, to start the soundtrack when the story starts, place a "when flag clicked" block on top of the forever loop.

Click the flag.

Music plays while the sprites tell your story!

Now it's your turn: Add music to your project.