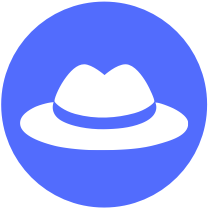 Choose an Add-On
Transcript

Add some sound to your project!

On the CS First website, there is a soundbite of "applause." Download this sound, and upload it to the sounds tab in Scratch to add it to your sounds library. You can also add the sound to your backpack from other Scratch projects. Now, you can add an applause sound throughout or at the end of your project using the "sound" blocks from the sound menu.

To play sound in the background of your program as models walk on stage, go to the sounds tab, and click on "choose new sound from library." There, you will see different categories of sounds. Click on the "Music Loops" category on the left to see different music loops, or short sections of music tracks. These loops are longer than other sounds.

To lengthen the music, or make it repeat, use "forever" or "repeat" blocks in your project. Don't forget to add an event to your new sound blocks to make them happen when you want them to play!

Have fun coding, and ask your neighbor to test out your program once you're finished!