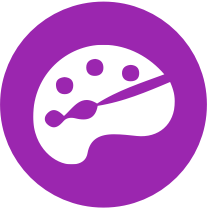 Choose an Add-On
Transcript

Congratulations on your architecture software! Below this video are several ideas for more things your software can do. The add on, "Rotater," shows you how to make the sprite stamps turn right and left when the arrow keys are pressed.

"Blueprints" allows users to record where they've stamped, so they can leave the project and come back to the same artwork later. In "Falling Blocks," create a cool game where users get to create a building using falling blocks.

"Rainbow City" challenges you to figure out how to make the sprites change colors.

In "detail work," you will change the size of the sprites.

In "world renowned architect," change the backdrop to match the style of your creation.

Customize your project even more by creating your own stamps, adding more backgrounds, or anything else you can think of. When you are finished, hand your project to a friend or neighbor, to see what they create with your software!