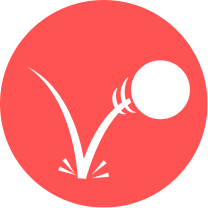 Choose an Add-On
Transcript

Congratulations on coding your "monster feelings" animation!

Now, you'll have the chance to further personalize your project with cool add-ons.

In Monster Noise, program your monster to have a sound effect with each statement and animation.

In Emotional Scene, create scene effect changes depending on your monster's emotional expression.

With "Movin' & Groovin," draw and code different body parts of the monster to animate.

With the "Fuming" add-on, program a smokey effect to make an angry animation for your monster.

"Draw an Expression" shows you how to draw another expression for your monster to add to your animated expressions.

And lastly, "More Monsters" gives you ideas for adding another character to go along with your monster.

Have fun and be creative.