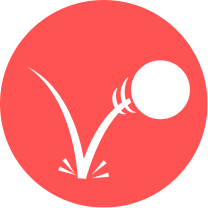 Choose an Add-On
Transcript

Congratulations on coding your project!

Now, customize your animation with some awesome add-ons.

In these add-ons, you will add some of the fun effects and animations you may have seen in your favorite cartoons or movies.

Show a character is overwhelmed with an animated tear in "So Much Emotion."

"Seeing Stars" make stars circle around a character's head when an object falls on it.

Animate the character's love with a cute heart effect in "Show Some Love."

Animate the character's mouth to move while it talks with "Chit Chat."

Program confetti, snow, hearts, or stars to create a fun atmosphere for your animation with the "Confetti" add-on.

Finally, ask the user a question and make something happen based on a response with "User Interaction."

Don't stop designing and coding.

Now is when you get to add your own flair to your project.

Create what you want to create!

Have fun!