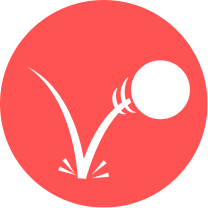 Choose an Add-On
Transcript

Congratulations on coding your Android Story!

Now, you'll get some tips to personalize your project and make it more creative.

In "Sunrise, Sunset," add a sunrise or a sunset to your story.

For the "Weather" add-on, program objects to fall from the sky, like snowflakes or cheese puffs!

In "Music Fade," program background music to fade in and out during your animation.

For "Slow Motion," learn how to create a slow-motion effect for your android's animations.

In "Draw," use the vector graphics paint editor to create more animations for your android.

"User Input" shows you some ideas for how to interact with the user who will be checking out your project!

Have fun exploring the add-ons and expressing yourself!